About Us
Innovating for a


Safer World
Leading the Way
Through

Innovative Technology
SteraMist is a global line of powerful disinfection & decontamination products and services that utilizes patented ionized Hydrogen Peroxide (iHP) technology.
Our scientific expertise, innovation, and dedication to creating a safer world through cutting-edge iHP technology allows SteraMist to serve our customers and industries with trusted products leading to a smarter way to decontaminate and control infectious disease.
DELIVERING DISINFECTION

EXCELLENCE
Innovation
Committed to
Optimizing


Innovation
As industry trailblazers, SteraMist is the first EPA-registered technology combination and proudly maintains a long history of disaster and outbreak response worldwide. With roots as a natural process and a highly researched DAPRA creation, SteraMist continues its mission of innovation to help protect the planet and those within it.
Detailed
Dedicated to
Our Customers


+ Tech
The potential behind SteraMist is endless, and we actively want our customers to experience everything it has to offer. With every unit purchased, we also provide extensive customer support and operational assistance to make sure you receive the value you deserve.
Quality
Ensuring
Quality

Results
In a sea of disinfection options, SteraMist remains focused on being the industry leader in disinfection and decontamination technology. Offering uncompromising quality and consistency with every single application, no matter the size. We invite you to see how SteraMist can enhance your operations and quality of life.
Optimization
Reaching
Maximum

Potential
Created to fight anthrax outbreaks and now trusted to disinfect the smallest of spaces, SteraMist iHP technology is a revolutionary innovation with endless potential in everything from efficacy to application. As we grow and work with our customers, SteraMist will continue to find support in new industries to become a top-of-the-line global standard in microorganism defense.
Scroll to Explore
Our

History
2022+
Numerous life sciences corporations worldwide have adopted SteraMist as the universal standard. The demand for automated, Custom Engineered Systems has increased due to referrals, brand awareness, and global partnerships. In terms of sales volume, 2022 was the most successful year since 2020.
2020
Milestones Emerge
SteraMist combatted the SARS-CoV-2 Coronavirus pandemic, was registered with the Centers for Disease Control in China, the Commercial division was established, record-breaking revenue was achieved, and the SteraMist brand achieved widespread recognition and continues to pursue success.
2019
Expanded Product Line
iHP Plasma Decontamination Chamber was designed and implemented, the SteraMist Total Disinfection Cart was brought to market, iHP Corporate Service completed their highest-grossing job, and registration from the Minister of Health of Israel and distribution rights were given to Israel-based CleanBit.
2018
TOMI Continues to Expand
TOMI expanded their Headquarters, with a new office containing multiple individual offices and cubicles, two conference rooms, a large warehouse, training room, quality control room, and qualification laboratory in Frederick, MD and installed TOMI's largest TOMI Custom Engineered System at Pfizer Missouri.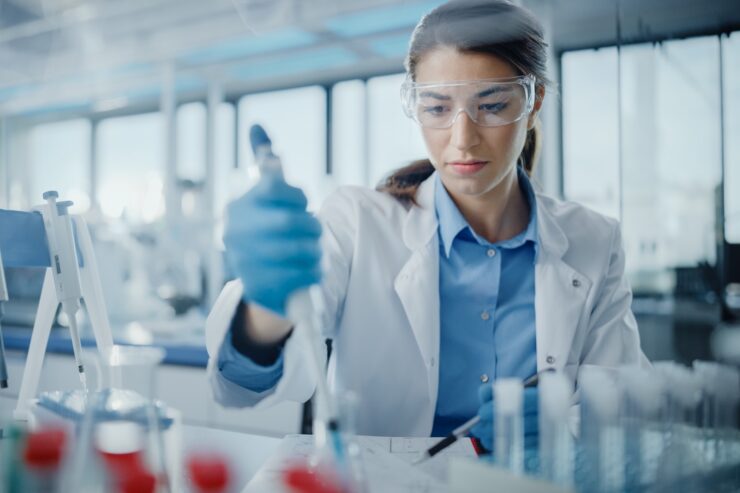 2017
Focus on Intellectual Property (IP) Rights
TOMI was awarded rights to the iHP registered trademark, BIT label approved to be distributed through its SteraMist product line in Canada, additional trademark registrations were accepted in multiple countries including Hong Kong, Singapore, and Taiwan, and applications of multiple utility and design patents were published. The EPA label further expanded to include Norovirus and Salmonella. Divisions of TOMI emerged: Hospital-Healthcare, Life Sciences, TOMI Service Network, and Food Safety.
2016
First Custom System Implementation
TOMI expanded its EPA registration, amending to add C. diff spores, allowing access to large U.S. healthcare markets. Engineered and installed the very first Custom Engineered System (CES) at the Dana Farber Cancer Institute at Harvard and England-based ITH Pharma.
2015
EPA REGISTRATIONS
The EPA registered SteraMist as the first equipment and solution combination for Hospital-Healthcare disinfection and general, multiple-use disinfection (EPA Reg. #90150-2). Registered with the U.S. FDA as a disinfectant medical device (Reg. #3012117386).
2014
Prototype Development
TOMI evaluates the various purchased prototypes and commercializes the manufacturing of its BIT platform products for rapid deployment throughout a variety of global spaces and verticals. The TSN is launched.
2013
Purchasing the BIT Platform and All BIT Assets
After approximately two years of negotiations, TOMI purchased all assets of the BIT platform from L-3 Technologies (formerly known as L-3 Communications Holdings).
Our International
Global

Reach
TOMI is the sole source provider in the United States, but is proud to have distributors around the world. TOMI partners internationally with other companies who may provide a SteraMist iHP Decontamination Service, sell the SteraMist branded product line, or provide a maintenance qualification service for international customers. Partners range from countries in Canada, Asia, South America, and Europe.
INNOVATING FOR A SAFER WORLD
CONTACT

US