Michuda Construction
18505 W Creek Dr #1a Tinley Park, IL 60477
SteraMist Trained + Certified
Tomi Service Network Member
As a licensed TOMI Service Network (TSN) member, we are certified and trained to use superior SteraMist iHP disinfection technology.
Protecting individuals where they live, work, and play using SteraMist disinfection. By extending disinfection services we can offer a new level of clean to any residential and commercial space safeguarding our community.
Bringing Powerful


Disinfection To You
Routine Services
Schedule routine services with a certified TOMI Service Network member to provide you a clean environment free from the flu, COVID, norovirus, and many more, keeping your business open without any damage to your facility.
Emergency Services
Call today if you have an emergency outbreak. Whether you're dealing with a sudden viral, bacteria, and/or mold outbreak, a certified TOMI Service Network member will attend to the outbreak immediately.
Ideal For All Facilities
Servicing various locations, ranging from residential to commercial businesses and everything in between. Our services include the application of SteraMist to facilitate rapid turnover while ensuring that your facility is safeguarded is our top priority. 
Air and Surface Disinfection + Decontamination
We're committed to disinfection excellence. We have a team of trained professionals who specialize in SteraMist products that are designed to kill viruses, bacteria, and mold spores that pose danger to your facility.
Restoration & Odor Control
Mold Remediation
Water & Flood Mitigation
Fire & Smoke Mitigation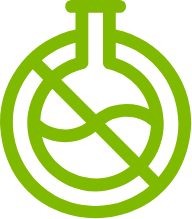 Biohazard & Forensic Restoration
Innovating For A Safer World
Contact Us
To learn more about SteraMist ionized Hydrogen Peroxide (iHP) disinfection products, schedule service, or implement a custom system into your facility, please fill out the form below and we'll be happy to assist you.